© 2010
Parties, Gender Quotas and Candidate Selection in France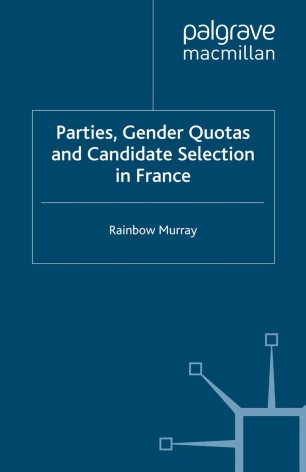 About this book
Introduction
Gender quotas are a growing worldwide phenomenon, yet their variable implementation remains under-researched. Using the prominent case study of France this book approaches quotas from the perspective of the key actors responsible for them – political parties.
Keywords
Electoral
gender
Institution
Bibliographic information
Reviews
"This well-organized and insightful analysis effectively weaves together makor literatures on comparative political parties, gender and politics. In doing so, Murray's book makes a unique contribution to both literatures. Highly recommended"
- CHOICE, February 2011