© 2019
Slavery in the Islamic World
Its Characteristics and Commonality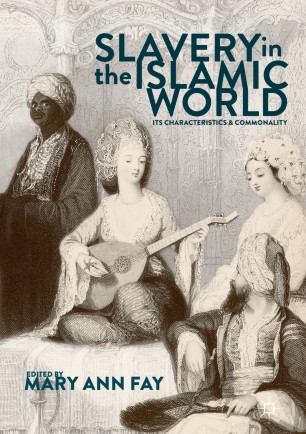 About this book
Introduction
This edited volume determines where slavery in the Islamic world fits within the global history of slavery and the various models that have been developed to analyze it. To that end, the authors focus on a question about Islamic slavery that has frequently been asked but not answered satisfactorily, namely, what is Islamic about slavery in the Islamic world. Through the fields of history, sociology, literature, women's studies, African studies, and comparative slavery studies, this book is an important contribution to the scholarly research on slavery in the Islamic lands, which continues to be understudied and under-represented in global slavery studies.
Mary Ann Fay
is former Associate Professor of History in the Department of History and Geography at Morgan State University, USA and is the author of
Unveiling the Harem: Elite Women and the Paradox of Seclusion in Eighteenth-
Century Cairo.
Keywords
slavery
Middle East and North Africa
Islamic World
gender
race
sexuality
Bibliographic information