© 2016
Ageing, Gender, and Labour Migration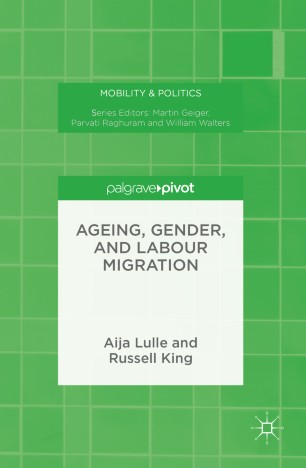 About this book
Introduction
This book explores how the real conditions and subjective conceptions of ageing and well-being are transformed when people move from one country to another. Focusing on ageing female migrants from Latvia in the UK and other European countries, this book is based on fifty life-history interviews with women aged 40s-60s. Empirical chapters concentrate on functional well-being in migration, which includes access to the economic citizenship of work, income, pensions, and accommodation, and on psychosocial well-being, and explores Latvian women's experiences of intimate citizenship in migration. In addition, the authors' research challenges the trope of vulnerability which generally surrounds the framing of older migrants' lives. The study's findings offer policy-makers insights into the realities of ageing working migrants and advocates for a more inclusive transnational citizenship, better working conditions, and ongoing care arrangements for older migrants post-retirement, either abroad or back home.
Aija Lulle is Research Fellow at the University of Sussex, United Kingdom, and University of Eastern Finland. She also was founding director of the Centre for Diaspora and Migration Research, University of Latvia.
Russell King is Professor of Geography at the University of Sussex, United Kingdom, and Visiting Professor of Migration Studies at Malmo University, Sweden. He is founding director of the Sussex Centre for Migration Research and author of many books and papers on migration-related themes.
Keywords
Labour Migration
Ageing
Gender
Ageing Migrant
Functional well-being
Economic citizenship
Psychosocial
Psychosocial well-bing
Erotic agency
Intimate citizenship
Labour migrant
Female migration
post-Soviet Latvia
Latvia
liquid migration
Embodied citizenship
Intimate citizenship
EU citizen
Bibliographic information