Conceptual Flux
Mental Representation, Misrepresentation, and Concept Change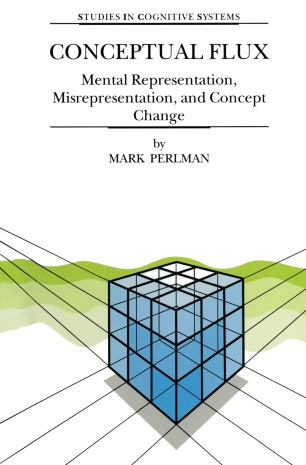 About this book
Introduction
How can one think about a thing, think something false about it, and still be thinking about that thing at all? If a concept is applied to something outside its meaning, how are we to say it does not mean that thing as well? The problem of misrepresentation is one of the central issues in contemporary philosophy of mind. Here, Mark Perlman criticizes the way all contemporary theories of mental representation seek to account for misrepresentation, concluding that it cannot be explained naturistically. Specifically, Perlman evaluates and criticizes the theories of mental content proposed by Fodor, Dretske, Millikan, Block, Harman and others, as well as examining verificationist approaches to meaning of Quine, Davidson and Stich.
The book goes much further than criticism, however: Perlman formulates a naturalistic theory of representation that reluctantly accepts the unfortunate conclusion that there is no misrepresentation. He adds a pragmatic theory of content, which explains apparent misrepresentation as concept change. Mental representations can be good or bad in specific contexts and for specific purposes, but their correctness is not a matter of truth and falsity. The pragmatic approach to mental content has implications for epistemology, theories of truth, metaphysics, psychology, and AI (specifically connectionist networks).
Readership: One of the most thorough examinations of mental representation and meaning holism available, this book should be read by everyone interested in the mind and how ideas can have meaning. It crosses boundaries from philosophy into psychology, linguistics, AI and cognitive science.
Keywords
Donald Davidson
artificial intelligence
cognitive science
epistemology
linguistics
metaphysics
philosophy
verification
Bibliographic information
DOI

https://doi.org/10.1007/978-94-015-9462-2

Copyright Information

Springer Science+Business Media B.V. 2000

Publisher Name

Springer, Dordrecht

eBook Packages

Springer Book Archive

Print ISBN

978-90-481-5415-9

Online ISBN

978-94-015-9462-2

Series Print ISSN

0924-0780