The Governance, Security and Development Nexus
Africa Rising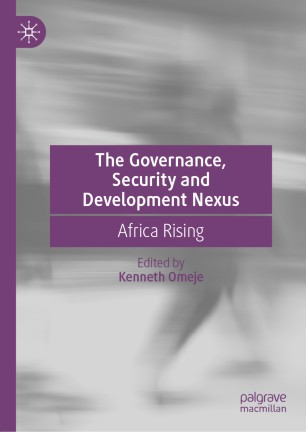 Table of contents
About this book
Introduction
This book is a contemporary and sophisticated engagement with the "Africa rising" debate and politics. With 19 carefully curated chapters, this is a theoretically sound and empirically informed project, a compendium for anyone interested in fine-grain scholarly analyses of governance, security and development in Africa.
–Temitope Oriola , Joint Editor-in-Chief of African Security, President of the Canadian Association of African Studies (CAAS) and Associate Professor, University of Alberta, Canada.
In a moment of political and economic uncertainty throughout the continent, this volume charts out new paths, grounded in interdisciplinary research and rigorous evidence, to futures beyond sanguine declarations of 'Africa Rising' and their celebration of a failed neo-liberal model.
–Adam Branch, Director, Centre of African Studies, University of Cambridge.
This is a comprehensive, timely, and serious interrogation of Africa rising discourses from a multidisciplinary perspective. Africa cannot rise if the multi-layered challenges and opportunities of security, governance, and development are not fully grasped. This anthology is, therefore, a rigorous and empirically grounded contribution to the debate and understanding of Africa's contemporary condition and prospects. It is an uncompromising call to jettison destructive economic and governance models and to adopt frameworks that are sustainable, accountable, and truly transformative.
–Professor Ismail Rashid, Department of History, Vassar College, Poughkeepsie, New York
This edited book analyses the changing links between governance, security and development in Africa as they relate to the narrative that contemporary Africa has made remarkable progress in recent years, a phenomenon popularly known as "Africa rising." The book presents a rigorous evaluation of the Africa rising debate and consequently offers innovative policy guidelines for Africa's governance and development transformation.
Kenneth Omeje is Director, Manifold Crown Research and Training Consult in Bradford, UK; Visiting Professor of Peace and Security Studies at Addis Ababa University, Ethiopia; and Visiting Professorial Fellow at the Nigerian Defence Academy in Kaduna.
Keywords
Africa rising
Africa
development
governance in Africa
African security
development in Africa
trade and investments in Africa
scramble for Africa
Bibliographic information