© 2020
Energy Storage
Hybridization of Power-to-Gas Technology and Carbon Capture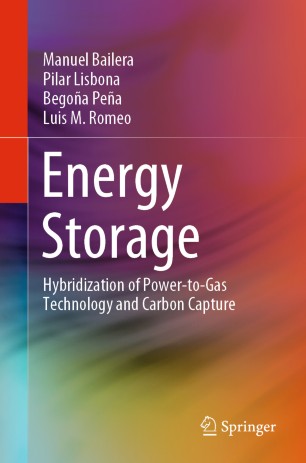 Table of contents
About this book
Introduction
This book presents a detailed analysis of Power-to-Gas, a promising energy storage technology. It discusses the main mechanisms involved, and presents two Power-to-Gas and carbon capture hybridizations.
The book begins by providing an introduction to energy storage technologies. It then reviews a number of Power-to-Gas projects now in progress, highlighting the current barriers to commercializing the technology. Moreover, the book presents two novel Power-to-Gas hybridizations, which improve the technology's applicability in terms of efficiency, utilization of resources and profitability.

Given its scope, the book will be of interest to graduate students, researchers and practitioners in the fields of engineering and energy.
Keywords
Energy Storage
Carbon Capture and Storage
Renewable Energy
Power-to-Gas Technology
Synthetic Fuel
Sabatier Reaction
Bibliographic information