Future Orientation
Developmental and Ecological Perspectives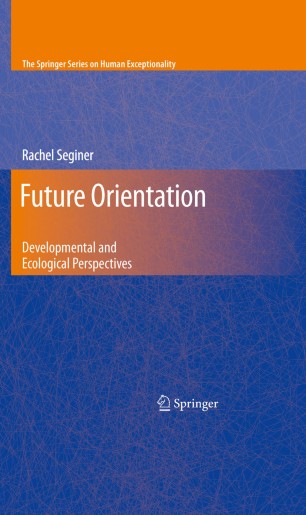 About this book
Introduction
Where am I going? What do I want to do with my life? Such questions are typical of—even essential to—adolescence and continue to influence individuals throughout their lifetimes. And although human beings are capable of anticipating future events even as infants, the teen years are the peak period for weighing options and setting long-range goals. Future Orientation: Development and Ecological Perspectives synthesizes a wealth of theory and empirical data to explore future thinking as both a developmental process and an individual one.
Starting with its origins in childhood, the book identifies the forces that affect this evolution, from early interactions with parents to personality traits and self-processes. Adolescents' future orientation is analyzed by its influences—a complex network of gender expectations, family and peer relationships, and cultural variables—and is, in turn, linked to developmental outcomes at school, capacity for intimacy, and adjustment in emerging adulthood and in adult life. This unique volume:
Examines future orientation as an aspect of positive psychology, focusing on the stages of preadolescence, adolescence, and emerging adulthood.

Relates future orientation with other psychological constructs relevant to this age group, including identity and self-esteem.

Offers ecological and developmental perspectives to explore the effects of family members and peer groups on future thinking.

Compares adolescent future thinking across cultures and discusses the roles of gender and gender constructs in future orientation.

Complements developmental and educational psychology as well as counseling and parental guidance courses.
Given the current climate of rapid social change, Future Orientation is an invaluable reading for researchers, clinicians, and practitioners, including child and school psychologists, psychiatrists, counselors, social workers, and others who work with young people during this critical juncture.
Keywords
Adolescence
Adolescent Future Orientation
Cross-Cultural Perspective
Developmental Perspective
Ecological Perspective
Emerging Adulthood
Future Orientation
Peers
Positive Psychology
development
educational psychology
Bibliographic information