© 2005
Capital Markets, Globalization, and Economic Development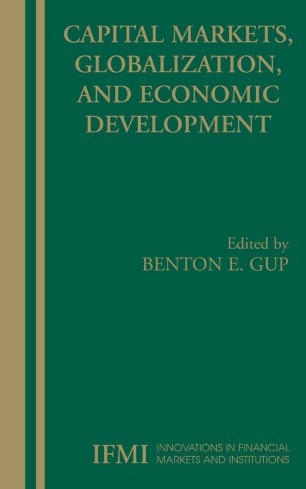 About this book
Introduction
The progression of globalization is having profound effects on the capital markets and economic development. The major issues addressed in the book are:
· The Basel II capital accord
· Bank safety nets
· Corruption
· Credit ratings and credit spread
· International stock exchanges and bond markets
· Microfinance
· Project finance
Capital Markets, Globalization, and Economic Development consists of fourteen articles contributed by authors from Australia, Asia, Europe, South America, and the United States who provide a wide range of insights. The contributors include academics, government officials, and regulators. These current issues are of great interest to governments, regulators, financial institutions, business concerns, and investors who must deal with them.
Keywords
Bonds
China
Developing Countries
Economic Development
Financial Market
Financial Markets
Globalization
Bibliographic information