© 2020
The Origins of Language Revisited
Differentiation from Music and the Emergence of Neurodiversity and Autism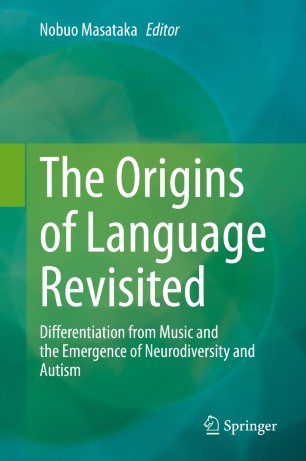 Table of contents
About this book
Introduction
This book summarizes the latest research on the origins of language, with a focus on the process of evolution and differentiation of language. It provides an update on the earlier successful book, "The Origins of Language" edited by Nobuo Masataka and published in 2008, with new content on emerging topics.
Drawing on the empirical evidence in each respective chapter, the editor presents a coherent account of how language evolved, how music differentiated from language, and how humans finally became neurodivergent as a species.
Chapters on nonhuman primate communication reveal that the evolution of language required the neural rewiring of circuits that controlled vocalization. Language contributed not only to the differentiation of our conceptual ability but also to the differentiation of psychic functions of concepts, emotion, and behavior. It is noteworthy that a rudimentary form of syntax (regularity of call sequences) has emerged in nonhuman primates.
The following chapters explain how music differentiated from language, whereas the pre-linguistic system, or the "prosodic protolanguage," in nonhuman primates provided a precursor for both language and music. Readers will gain a new understanding of music as a rudimentary form of language that has been discarded in the course of evolution and its role in restoring the primordial synthesis in the human psyche. The discussion leads to an inspiring insight into autism and neurodiversity in humans.This thought-provoking and carefully presented book will appeal to a wide range of readers in linguistics, psychology, phonology, biology, anthropology and music.
Keywords
Language
Evolution
Primates
Vocalization
Communication
Bibliographic information