© 2020
The Belt and Road Initiative
An Old Archetype of a New Development Model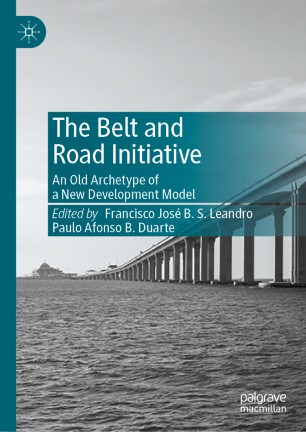 Table of contents
About this book
Introduction
This book is an analysis of the developments associated with the Belt and Road Initiative (B&RI) five years after Xi Jinping announced both the Silk Road Economic Belt (SREB) and the 21st Maritime Silk Road (21MSR). Together, these two dimensions constitute the B&RI, providing the so-called Chinese 'project of the century' with regional, inter-regional and global reach. This book aims at assessing the impact of the B&RI in all these dimensions and levels of influence. This is a current and promising theme, not only in the short and medium terms, but also within a broader timescale, reflecting Chinese strategic thinking itself, since Chinese philosophy and culture are oriented towards long-term and inter-generational perspectives. Likewise, both the title of this publication and the way it has been organized result from the empirical perception that China asserts a conservative attitude towards foreign affairs, redesigned in multiple dimensions, to create a perception of domestic unity and global prestige. In this vein of thought, the B&RI is already influencing and will continue to influence, directly or indirectly, the current economic and political order.
Francisco B. S. José Leandro completed his Ph.D. in political science and international relations from the Catholic University of Portugal in 2010. He is currently an associate professor and Assistant Dean of the Institute for Research on Portuguese-Speaking Countries at the City University of Macau, China.
Paulo Afronso B. Duarte has a Ph.D. in political science from the Catholic University of Louvain, Belgium. He is currently an assistant professor at Universidade Lusófona do Porto and guest professor at the University of Minho in Portugal. He is a post-doctoral researcher at Centro de Investigação em Ciência Política, University of Minho, Portugal.
Keywords
New Silk Roads and China's Grand Strategy
Belt and Road Initiative form a German perspective
EU Legal Obstacles to the Belt and Road Initiative
China-EU Framework on the Belt and Road Initiative
China´s Role in the International Climate Change Regime
China's outward direct investment (ODI) and BRI
BRI Sustainable and Inclusive Growth and Finance Sources
Financing of the Belt and Road Initiative
Western Hemisphere and the BRI
Latin America, the Caribbean, and BRI
China's Blue Economy Partnership
the EU's Blue Growth Strategy
China's "16 + 1" cooperation
Central and Eastern Europe, and the BRI
Poland and the BRI
BRI and the Portuguese Speaking Countries
China and the great urban projects in Cape Verde
Multiplex regionalism in Central Asia
Afghanistan and China's Foreign Policy
India's Selective Participation in China's BRI
Bibliographic information