© 2020
Environmental Concerns and Sustainable Development
Volume 2: Biodiversity, Soil and Waste Management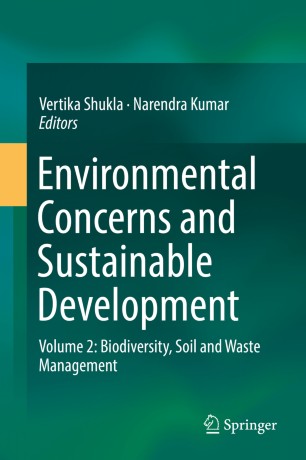 Table of contents
About this book
Introduction
The current global environmental crisis is primarily the result of non-standardized parameters for environmental regulation, and is impacting e.g. clean air, safe drinking water and the quality of food, particularly in developing nations. Due to their poor/lax execution of EIA protocols, newly developing countries are preferred destinations for establishing pollution-emitting industries, which results in the degradation and depletion of their natural resources. Lack of environmental policy intervention is another major incentive to base "dirty" industries in these nations.

In order to ensure sustainable development, the highest-priority issues include the monitoring and eradication of environmental problems stemming from economic development; virtually every form of economic development primarily results in the loss of forests and thus biodiversity, followed by declining air quality and the contamination of natural resources.

Sustainable development ensures responsible interactions with the environment, so as to minimize the depletion or degradation of natural resources and preserve environmental quality. It involves integrated approaches to understanding the importance of environmental management systems and policy measures that lead to improved environmental performance.

This book addresses the environmental concerns associated with economic development, and with approaches to attaining sustainable economic development, which include monitoring the quality of water resources, soil erosion and degradation of the natural environment.
Keywords
Air Quality
Water Resources
Soil Reclamation
Waste Management
Biodiversity Conservation
Bibliographic information