© 2019
Hokkien Theatre Across The Seas
A Socio-Cultural Study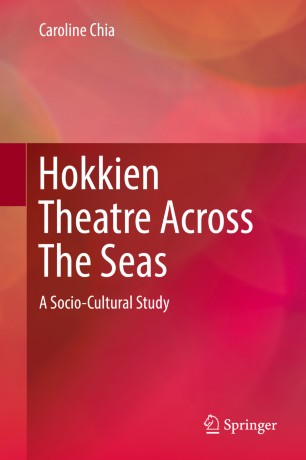 About this book
Introduction
​This book examines the interaction of orality and literacy in Hokkien regional theatre. It looks at how such theatrical forms strive to stay relevant in an era of modernisation and secularisation. In doing so, the book examines regional theatre in broader socio-cultural and political contexts and looks at how Singapore, among other countries, is connected to this regional network of Hokkien theatre. While exploring Hokkien as a performing language, the book studies how in today's Information Age, oral and literate practices have taken on a new role in traditional theatre. It also looks at craft literacy which differs from the reading and writing practices that we use in everyday life.
"This is an insightful theatrical study on the web of Chinese cultural networks in southern China and Singapore, and by extension, between China and Southeast Asia in the twentieth century and beyond. Using diverse sources in multiple languages and extensive field ethnography, this is a ground-breaking study which is both didactic and inspiring."
- Lee Tong Soon, author of
Chinese Street Opera in Singapore
(University of Illinois, 2009).
"Focusing on Hokkien theatre, this book offers new insights into how Chinese performing art responds to geographical, temporal, and social changes. Historical sources in different languages are widely used to give access to the cultural characteristics of Hokkien theatre, offering valuable ethnographic reports on the contemporary practices of Hokkien theatre in Taiwan, Kinmen, and Singapore. The book comments on the changing ritualistic significance of Hokkien theatre, and help us understand how societies remember the past of a performing tradition, and shape its present."
- Luo Ai Mei, Co-Editor of A Preliminary Survey of the Cantonese Eight Song Cycles in South China: History and Sources (2016)
Keywords
Oral-literate transmission in Hokkien theatre
Hokkien-speaking diaspora communities
Oral and literate practices in contemporary society
Historical development of Hokkien theatre
Literacy and the impact of Hokkien theatre
Hokkien regional theatre
Historical development of Hokkien theatre
Chinese theatrical scene
Hokkien theatre
Puppet theatre
Gezai opera
Mulian opera
Bibliographic information