© 2018
Gravity, Weight and Their Absence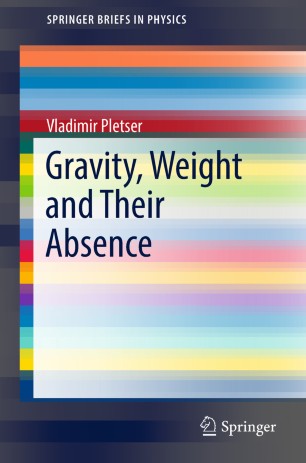 About this book
Introduction
The book introduces readers to the concept of weightlessness and microgravity, and presents several examples of microgravity research in fluid physics, the material sciences and human physiology. Further, it explains a range of basic physical concepts (inertia, reference frames, mass and weight, accelerations, gravitation and weightiness, free fall, trajectories, and platforms for microgravity research) in simple terms. The last section addresses the physiological effects of weightlessness.
The book's simple didactic approach makes it easy to read: equations are kept to a minimum, while examples and applications are presented in the appendices. Simple sketches and photos from actual space missions illustrate the main content.
This book allows readers to understand the space environment that astronauts experience on board space stations, and to more closely follow on-going and future space missions in Earth orbit and to Mars.
Keywords
Referential frames
Gravitational attraction
Drop tower
Aircraft parabolic flights
Sounding rockets
Superficial tension
Physiological effects
Bone demineralization
Long term space mission
Absence of gravity
Absence of weight
Bibliographic information