© 2016
Medicinal Plants - Recent Advances in Research and Development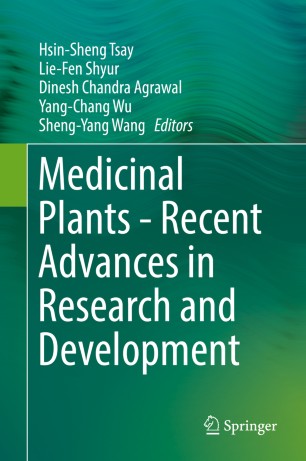 Table of contents
About this book
Introduction
Since ancient times, plants have been used as a prime natural source of alternative medicines and have played an important role in our lives. The old tradition of medicinal plant application has turned into a highly profitable business in the global market, resulting in the release of a large number of herbal products. People have tried to find different sources of medicines to alleviate pain and cure different illnesses. Due to severe constraints of synthetic drugs and the increasing contraindications of their usage, there is a growing interest world over in the usage of natural products based on medicinal herbs, hence, there is an ever expanding market of herbs and herbal based medicinal preparations all over the world. This has culminated into an exponential increase in number of research groups in different geographical locations and generation of volume of research data in the field in a short span of time.
The path breaking advancement in research methods and interdisciplinary approaches is giving birth to newer perspectives. Therefore, it becomes imperative to keep pace with the advancement in research and development in the field of medicinal herbs.
There are a large number of researchers in different parts of the world working on various aspects of medicinal plants and 'herbal medicines'. The idea is to bring their recent research work into light in the form of a book.
The proposed book contains chapters by the eminent researchers in different countries and working with different disciplines of medicinal plants. Articles pertain to different disciplines such as:
Resources and conservation of medicinal plants

Biosynthesis and metabolic engineering of medicinal plants

Tissue culture, propagation and bioreactor technology of medicinal plants

Phytochemical research on medicinal plants

Herbal medicines and plant-derived agents in cancer prevention and therapy

Herbal medicines and plant-derived agents in modulation of immune-related disorders

Herbal medicines and hepatotoxicity

The book will prove itself an asset for the researchers, professionals and also students in the area of medicinal plants and mechanism of their action.
Keywords
Medicinal Plants
Phytochemistry
Anti-Cancer Drugs
Biotechnology
Metabolic Engineering
Bibliographic information