© 2014
Water Resources Research in Northwest China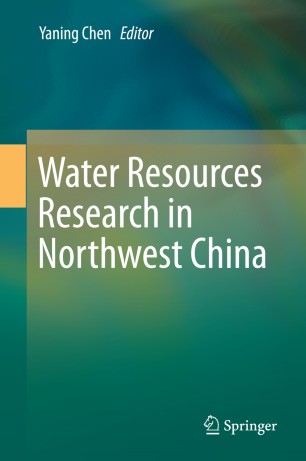 About this book
Introduction
This book examines the possible impacts of climate change on hydrology and water resources in the vast arid region of Northwest China, which is one of the world's largest arid places.
The first chapter offers an introductory discussion of the physical geography and socioeconomic conditions in the region. Chapters 2 through 7 discuss the climate system and hydrologic system changes in the region, and assess some implications of these changes in relation to potential evapotranspiration, the hydrological cycle and spatiotemporal variations of the snow cover and glaciers as measured via remote sensing, geographic information systems, and statistical analysis. Chapters 8 and 9 focus on model description and experimental design for interpreting the hydro-climatic process, emphasizing the integration of water, climate, and land ecosystems through field observations and computer-based simulations. Chapter 10 examines some extreme hydrological events and presents a study using the historical trend method to investigate the spatial and temporal variability of changing temperature and precipitation extremes in the hyper-arid region of Northwest China.
A concluding chapter discusses possible strategies for sustainable watershed management. The contributors are acknowledged experts who bring broad, relevant experience on water resources research in China's cold and arid regions. The lessons of this volume will prove useful for understanding arid areas elsewhere in the world.
Keywords
Climate change Northwest China
Extreme hydroclimatological events
Glacier change and snow cover
Hydrologic system water cycle
Water management strategy
Bibliographic information
Reviews
"This book reports the most cutting-edge research results on hydrologic cycle and water resources in the arid region of Northwest China. … I am sure the results reported in this book will be of interest and help to hydrologists, hydrogeologists, environmentalists, ecologists, engineers, students and decision makers. I recommend this great book to anyone who is interested in water resources research." (Peiyue Li, Environmental Processes, May, 2015)