Artificial Intelligence and Creativity
An Interdisciplinary Approach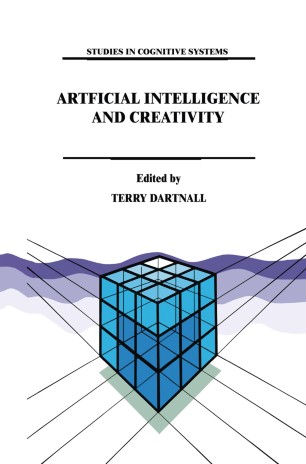 Table of contents
About this book
Introduction
Creativity is one of the least understood aspects of intelligence and is often seen as `intuitive' and not susceptible to rational enquiry. Recently, however, there has been a resurgence of interest in the area, principally in artificial intelligence and cognitive science, but also in psychology, philosophy, computer science, logic, mathematics, sociology, and architecture and design. This volume brings this work together and provides an overview of this rapidly developing field. It addresses a range of issues. Can computers be creative? Can they help us to understand human creativity? How can artificial intelligence (AI) enhance human creativity? How, in particular, can it contribute to the `sciences of the artificial', such as design? Does the new wave of AI (connectionism, geneticism and artificial life) offer more promise in these areas than classical, symbol-handling AI? What would the implications be for AI and cognitive science if computers could not be creative?
These issues are explored in five interrelated parts, each of which is introducted and explained by a leading figure in the field.
- Prologue (Margaret Boden)
- Part I: Foundational Issues (Terry Dartnall)
- Part II: Creativity and Cognition (Graeme S. Halford and Robert Levinson)
- Part III: Creativity and Connectionism (Chris Thornton)
- Part IV: Creativity and Design (John Gero)
- Part V: Human Creativity Enhancement (Ernest Edmonds)
- Epilogue (Douglas Hofstadter)
For researchers in AI, cognitive science, computer science, philosophy, psychology, mathematics, logic, sociology, and architecture and design; and anyone interested in the rapidly growing field of artificial intelligence and creativity.

Keywords
Connectionism
Creativity
Evolution
Memory
Mind
Prolog
Thought
artificial intelligence
artificial life
cognition
cognitive science
intelligence
modeling
philosophy
problem solving
Bibliographic information
DOI

https://doi.org/10.1007/978-94-017-0793-0

Copyright Information

Springer Science+Business Media B.V. 1994

Publisher Name

Springer, Dordrecht

eBook Packages

Springer Book Archive

Print ISBN

978-90-481-4457-0

Online ISBN

978-94-017-0793-0

Series Print ISSN

0924-0780