© 2003
Robust Computer Vision
Theory and Applications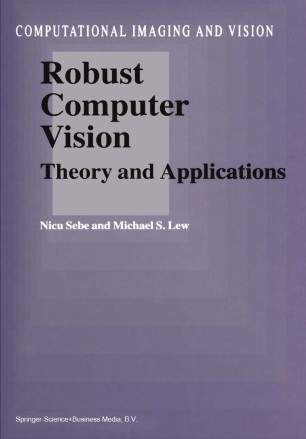 About this book
Introduction
From the foreword by Thomas Huang:
"During the past decade, researchers in computer vision have found that probabilistic machine learning methods are extremely powerful. This book describes some of these methods. In addition to the Maximum Likelihood framework, Bayesian Networks, and Hidden Markov models are also used. Three aspects are stressed: features, similarity metric, and models. Many interesting and important new results, based on research by the authors and their collaborators, are presented.
Although this book contains many new results, it is written in a style that suits both experts and novices in computer vision."
Keywords
Active contour
Bayesian network
Hidden Markov Model
Stereo
Textur
algorithms
classification
cognition
computer vision
database
emotion
emotion recognition
learning
machine learning
perception
Bibliographic information