© 2012
Ion Exchange Technology II
Applications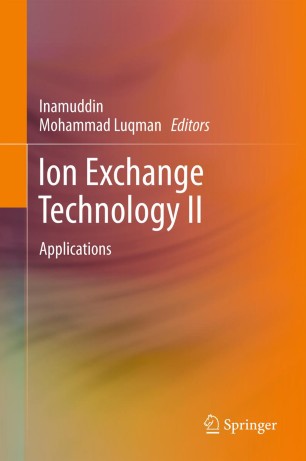 About this book
Introduction
Ion-exchange Technology II: Applications presents an overview of the numerous industrial applications of ion-exchange materials.
In particular, this volume focuses on the use of ion-exchange materials in various fields including chemical and biochemical separations, water purification, biomedical science, toxic metal recovery and concentration, waste water treatment, catalysis, alcohol beverage, sugar and milk technologies, pharmaceuticals industry and metallurgical industries.
This title is a highly valuable source not only to postgraduate students and researchers but also to industrial R&D specialists in chemistry, chemical, and biochemical technology as well as to engineers and industrialists.

Keywords
Cation exchange
Electron exchangers
Ion-exchange
Ion-exchangers
Bibliographic information