© 2014
Corporate Identity and Crisis Response Strategies
Challenges and Opportunities of Communication in Times of Crisis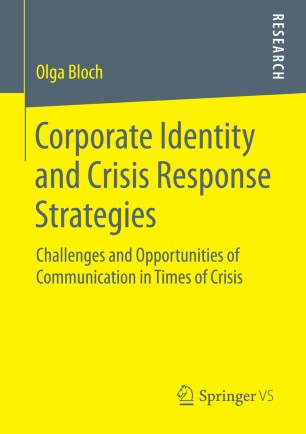 About this book
Introduction
The history of crisis management shows that companies embark on particular strategies in response to crisis. So why are some companies' crisis communication strategies successful, while others are not? The purpose of this book is to broaden the existing knowledge of crisis response strategies by focusing on corporate identity as one of the factors that is most likely to influence their choice. Drawing upon insights from the sensemaking and chaos theories, as well as traditional and alternative, non-European, approaches to strategy formation, Olga Bloch contends that there is a reciprocal relationship between corporate identity and crisis response strategies. This relationship is examined on the example of Toyota Motor Corporation's communication in response to a crisis caused by a series of recalls of its vehicles in 2009-2010.
Content
The notion of crisis: conceptual framework
Building up a theoretical framework: review of the relevant theories
Corporate identity and stakeholder perceptions in crisis
Case study: crisis response strategies of Toyota
Target groups
Academics, researchers, undergraduate and graduate students in organization studies, sociology, management and communication
Corporate communication practitioners and company managers
The Author
Olga Bloch has completed her Ph. D. at the Faculty of Humanities of the Bergische Universität Wuppertal. Ms. Bloch is a project manager at International Advisory Services of Frankfurt School of Finance & Management gGmbH.
Keywords
Corporate Communications
Corporate identity
Crisis management
Organisational studies
Sensemaking theory
Bibliographic information