© 2014
Business Models in the Software Industry
The Impact on Firm and M&A Performance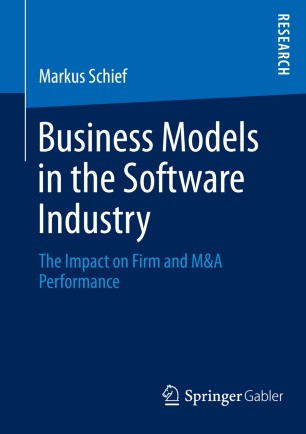 About this book
Introduction
The relevance of software business models has tremendously increased in recent years. Markus Schief explores opportunities to improve the management of these models. Based on a conceptual framework of software business model characteristics, he conducts large empirical studies to examine the current state of business models in the software industry. These data then serve as a foundation for statistical analyses of business models' impact on firm and M&A performance. Finally, the author develops a software business model management tool.
Contents
Characteristics of Software Business Models
The Impact of Business Models on Firm and M&A Performance
Software Business Model Management Tool
Target Groups
Researchers and students in the fields of software business, information systems, and strategic management
Decision makers in start-up and incumbent software firms, software industry consultants and analysts, investors and venture capitalists


The Author
Dr. Markus Schief obtained his doctoral degree under the supervision of Prof. Dr. Peter Buxmann at the Institute of Software Business & Information Management at Technische Universität Darmstadt, Germany.
Keywords
Business model
Decision support
Firm performance
M&A performance
Software industry
Bibliographic information