© 2003
Foundations of Statistical Inference
Proceedings of the Shoresh Conference 2000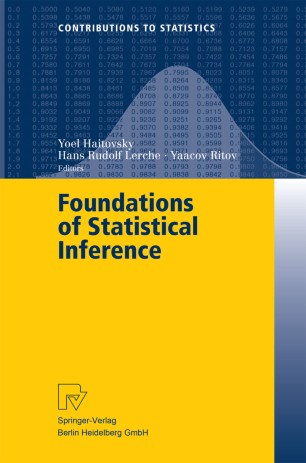 Table of contents
About these proceedings
Introduction
This volume is a compressed survey containing recent results on statistics of stochastic processes and on identification with incomplete observations. It comprises a collection of papers presented at the Shoresh Conference 2000 on the Foundation of Statistical Inference. The papers cover the following areas with high research activity:
- Identification with Incomplete Observations, Data Mining,
- Bayesian Methods and Modelling,
- Testing, Goodness of Fit and Randomness,
- Statistics of Stationary Processes.
Keywords
Bayesian Methods
Data Mining
Estimator
Identification with Incomplete Observation
Logistic Regression
Statistical Inference
Statistical Modelling
Statistics of Stationary Processes
Time series
best fit
Bibliographic information