© 2009
Simulating Spacecraft Systems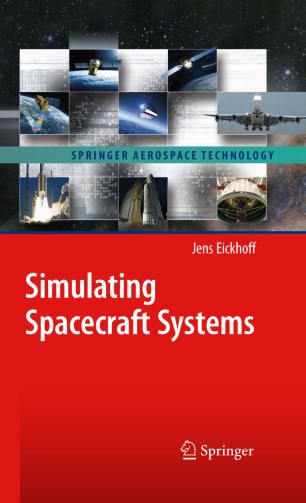 Table of contents
About this book
Introduction
This book for the first time provides a consistent presentation on the application of functional system simulation in spacecraft development - covering the entire process from spacecraft design to final verification. The book treats the diverse simulator types and their application in the subsequent steps of a spacecraft engineering process. Furthermore it covers the topics of spacecraft equipment modeling for simulation, simulator numerics, software design and software engineering technology. Up to date research topics in both simulation technology and applications are handled as well.
Instructive examples, from professional simulator applications in space industry as well as examples from an advanced academic small satellite program, treat the subject according to the latest state of research and technology. Extensive literature references round off the documentation.
The book is equally applicable for students as well as for experts of many engineering disciplines in industry. It is suitable for introduction and reference in modern simulation based system engineering.
Keywords
Astrium
Equipment Modeling
Galileo Spaceraft Simulation
Simulation Verification
SysML
satellite
small satelites
spaceflight
Bibliographic information