© 2018
Multi-Modality Imaging
Applications and Computational Techniques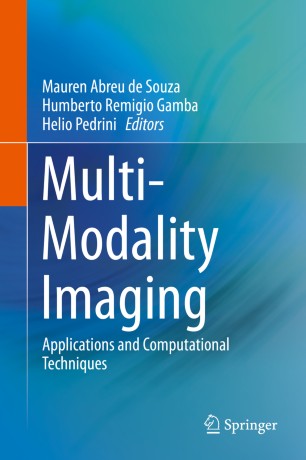 About this book
Introduction
This book presents different approaches on multi-modality imaging with a focus on biomedical applications. Medical imaging can be divided into two categories: functional (related to physiological body measurements) and anatomical (structural) imaging modalities.
In particular, this book covers imaging combinations coming from the usual popular modalities (such as the anatomical modalities, e.g. X-ray, CT and MRI), and it also includes some promising and new imaging modalities that are still being developed and improved (such as infrared thermography (IRT) and photoplethysmography imaging (PPGI)), implying potential approaches for innovative biomedical applications.
Moreover, this book includes a variety of tools on computer vision, imaging processing, and computer graphics, which led to the generation and visualization of 3D models, making the most recent advances in this area possible. This is an ideal book for students and biomedical engineering researchers covering the biomedical imaging field.
Keywords
Optical Medical Imaging Systems
Multi-Modality Imaging
advances Multi-Modality Imaging
Close Range Photogrammetry
Close Range Photogrammetry medical
Infrared Thermography medical
Biomechanical 3D shape models
anatomical 3D shape models
Image Modelling Planning Surgery
Image Processing Medical
Computer Vision medical images
Modeling Medical 3D Visualization
Computer Graphics medical 3d
Bibliographic information