Origin and Evolution of Biodiversity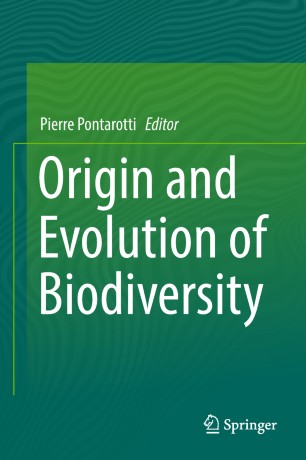 Table of contents
About this book
Introduction
The book includes 19 selected contributions presented at the 21st Evolutionary Biology Meeting, which took place in Marseille in September 2017. The chapters are grouped into the following five categories:
· Genome/Phenotype Evolution
· Self/Nonself Evolution
· Origin of Biodiversity
· Origin of Life
· Concepts
The annual Evolutionary Biology Meetings in Marseille serve to gather leading evolutionary biologists and other scientists using evolutionary biology concepts, e.g. for medical research. The aim of these meetings is to promote the exchange of ideas to encourage interdisciplinary collaborations. Offering an up-to-date overview of recent findings in the field of evolutionary biology, this book is in invaluable source of information for scientists, teachers and advanced students.
Keywords
Evolutionary biology concepts
Comparative genomics
Functional phylogeny
Exobiology
Convergent evolution
Evolutionary Biology
Bibliographic information