Modern Subjectivities in World Society
Global Structures and Local Practices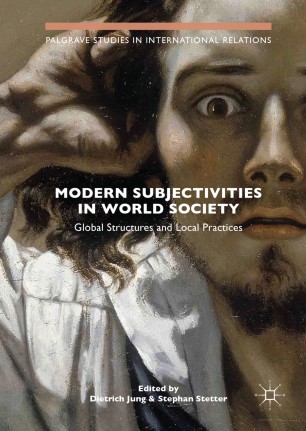 Table of contents
About this book
Introduction
This book brings together theories of world society with poststructuralist and postcolonial work on modern subjectivity to understand the universalising and particularising processes of globalisation. It addresses a theoretical void in global studies by attending to the co-constituted process through which modern subjectivities and global processes emerge and interact. The editors outline a key problem in global studies, which is a lack of engagement between the local/particular/individual and the 'universalising' processes in which they are situated. The volume deals with this concern with contributions from historical sociologists, poststructuralist and postcolonial scholars and by focusing in the Middle East, religion in global modernity and non-human subjectivities.
Dietrich Jung is Professor and Head of the Center for Contemporary Middle East Studies, University of Southern Denmark, Denmark.
Stephan Stetter is Professor of World Politics and Conflict Studies at the Bundeswehr University Munich, Germany/EU and co-editor of the Zeitschrift für Internationale Beziehungen.
Keywords
globalisation
universal globalization
International Relations
Middle East
Global Modernity
Religion Politics
globalization
post-structuralist
postcolonial
global processes
political theory
World Society
world politics
universalization
political science
Palestine
national subjectivities
modern subjectivities
post-wetphalian world
non-human subjectivities
Bibliographic information