© 2018
Transboundary Hydro-Governance
From Conflict to Shared Management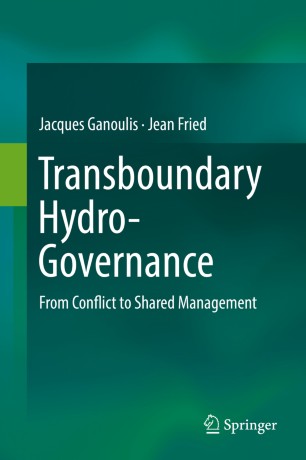 Table of contents
About this book
Introduction
Attending water security is an important challenge and a major systemic risk humanity faces in the years to come. This is due to population increase, over-consumption of water, especially in agriculture, climate change and various forms of water pollution. The issue becomes more complicated in transboundary water catchments that cover almost half of the world's land surface, with about 60% of global river flow and 40% of the world's population. Also, in many parts of the planet, like Saharan Africa, population depends on groundwater resources located in transboundary aquifer systems. These facts illustrate the importance of the book's subject, which is the governance of transboundary waters, both surface and groundwater.
The book is written by two distinguished scientists, who, having worked in various international institutions, like UNESCO, GEF, UNEP and at the European Commission, have both an extended expertise on how to bridge the gap between science and political decision-making, which is the main factor for an effective governance of water resources. What is new in the book is the integrated analysis of transboundary governance of both surface water and groundwater, as it occurs in reality. In current literature, groundwater is still often missing for the benefit of surface water or, on the contrary, it is treated separately from surface water.
The most important feature of the book is to distinguish between the real and a "good" or an effective transboundary water governance and to provide practical tools, methodologies and examples for its implementation in the field. Published timely during 2018, the book will contribute to address successfully practical problems of governance of transboundary waters that represent a very important part of our precious fresh water resources.
Keywords
transboundary
governance
multidisciplinary
cooperation
conflict
harmonisation
Bibliographic information