The BBC, The 'War on Terror' and the Discursive Construction of Terrorism
Representing al-Qaeda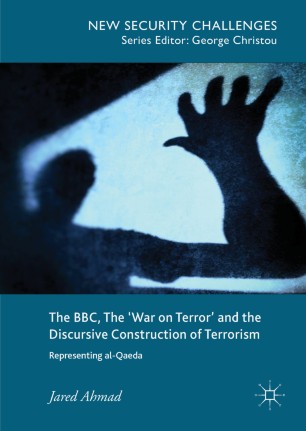 About this book
Introduction
In the years since the September 11th 2001 attacks, the al-Qaeda phenomenon has become one of the most written about, yet crucially misunderstood, threats of the 21st century. But despite the sheer volume of literature produced during the 'war on terror' period, few studies have sought to consider the way this entity has been represented within the news media.
The BBC, the War on Terror and the Discursive Construction of Al-Qaeda
addresses this significant gap in knowledge by providing an original and much needed assessment of the various strategies used to depict 'al-Qaeda', and thus make it meaningful for British television audiences. Drawing on the work of French philosopher Michel Foucault, and focusing on Britain's most watched and trusted news programme, the BBC's flagship 'News at Ten' bulletin, the book provides insight into both the visual and verbal nature of these representations and the way they have shifted over the course of a ten-year period, while also shedding light upon the broader political and social consequences of the BBC's portrayals. In doing so, the book not only helps to develop a deeper understanding of the complexity of the BBC's representations, and their various shifts and transformations, but also details the process through which 'al-Qaeda' has been pieced together from a range of cultural parts. And how, ultimately, the dominant mode of representation used to portray this entity is one that closely resembles Britain's own, diverse multicultural 'self'.
​Jared Ahmad is a lecturer in Journalism, Politics and Communication at the University of Sheffield, UK.

Keywords
al-Qaeda
BBC 'News at Ten'
Michel Foucault
representation
'war on terror'
discourse
dispositif
media-state-terrorism relationship
subject positioning
truth regime
September 11th 2001
Orientalism
interests
strategy
Wood Green ricin plot
consequences
July 7th 2005
death of Osama bin Laden
(in)visibility
Bibliographic information