NATO, Civilisation and Individuals
The Unconscious Dimension of International Security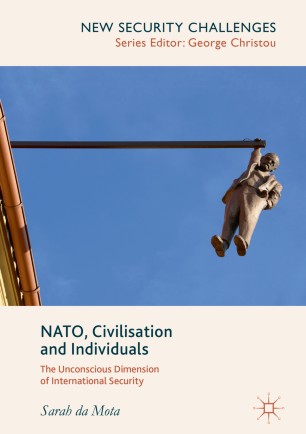 About this book
Introduction
This book critically engages with NATO's two main referent objects of security: civilisation and individuals. By rethinking the seemingly natural assumption of these two referent objects, it suggests the epistemological importance of an unconscious dimension to understand meaning formation and behaviour change in international security.
The book provides a historicised and genealogical approach of the idea of civilisation that is at the core of the Alliance, in which human needs, narratives, and security arrangements are interconnected. It suggests that there is a Civilised Subject of Security at the core of modern Western security that has constantly produced civilised and secure subjects around the world, which explains NATO's emergence around a civilisational referent. The book then proceeds by considering the Individualisation of Security after the Cold War as another stage of the civilising process, based on NATO's military operations in Bosnia-Herzegovina, Kosovo and Afghanistan.
Sarah da Mota is currently researching astropolitics and the impact of space exploration for IR, peace and security. She has co-authored Drones and the uninsurable security subjects (Third World Quarterly) and Visibility and Politics: an Arendtian reading of US drone policy (Nação e Defesa).
Keywords
NATO
security
civilisation
human needs
narratives
western civilisation
international relations
western IR
evolution of IR
civilised habitus
civilised subject of security
standard of civilisation
international society
narrative of uncivility
individuals
identity
perceptions of civility
individualisation of security
Bibliographic information