Inter-Municipal Cooperation in Europe
Institutions and Governance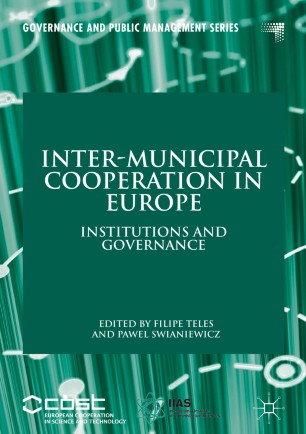 Table of contents
About this book
Introduction
This book sheds light on the central complexities of municipal cooperation and examines the dynamics, experiences and drivers of inter-municipal cooperation (IMC) in Europe. Particular attention is given to the features of governance arrangements and institutions created to generate and maintain collaborative settings between different local governments in a particular territory.
The thematically grouped case studies presented here address the dearth of comprehensive and comparative analyses in recent scholarship. The authors provide fresh insights into the rise of inter-municipal cooperation and its evolution during a period of financial crisis and European Union enlargement. This includes critical examinations of the impact of austerity policies, the behavior and perceptions of key actors; and under-explored new member states. Crucially, this work goes beyond the comparison of institutional forms of IMC to address why the phenomenon so widespread and questions whether it is successful, manageable and democratic.
This work which presents the most recent and innovative research on inter-local collaborative arrangements will appeal to practitioners as well as scholars of local government, public economy, public administration and policy.
Keywords
Inter-Municipal Cooperation
local government
Austerity Policies
the 2008 fiscal crisis
democratic legitimacy
indicators of legitimacy
local governance capacity
local self-government
inter-local cooperation
Bibliographic information