© 2017
Korean Englishes in Transnational Contexts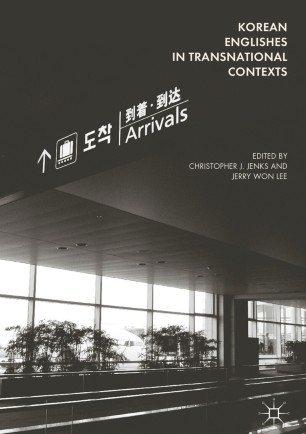 Table of contents
About this book
Introduction
This book challenges the dominant tendency in world Englishes scholarship to rely on the 'nation' as a static spatial entity and reliable analytic category. Using the transnational Korean context as a case in point, the authors analyse how the practices and ideologies of the English language reflect the complex and unexpected flows of globalisation. Examining topics such as the spoken English of South Korean youth and English education in North Korea, this interdisciplinary work gathers both established and emerging scholars from a range of language-related fields to evaluate English as a dynamic and evolving language beyond purely 'English-speaking' countries. This edited collection will be a valuable resource for students and scholars of world Englishes, multilingualism, second language acquisition and globalisation.
Christopher J. Jenks is Associate Professor of English at the University of South Dakota, USA. He has also held positions at the City University of Hong Kong, Newcastle University and Konkuk University. He has published widely across a range of topics including intercultural communication and second language acquisition.
Jerry Won Lee is Assistant Professor of English at the University of California, Irvine, USA. He teaches graduate and undergraduate courses in global Englishes, multilingualism and cultural studies. He has published on such topics as multilingualism and national identity across a range of journals.
Keywords
world Englishes
Korean English
language and identity
language and globalization
global spread of English
learning English
multilingualism
Bibliographic information