Egyptian Female Labor Force Participation and the Future of Economic Empowerment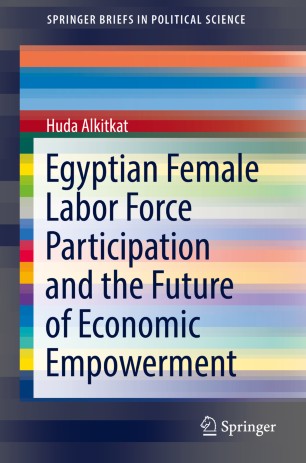 Table of contents
About this book
Introduction
This book sheds the light on the Egyptian females' participation in labor force since 1960's up to 2030. The main objective is to study trends of females' participation in labor force and to predict the future participation.
Egypt female participation in labor force has been increased slowly during the last fifty years since 1960's, in spite of the encouragement polices that the government has adopted to empower women, particularly economic empowerment.
Egypt's population size has rapidly increased during the past decades to about 90 million inhabitants in 2016. The working-age population (15-64) represents about 64% of the total population. Females represent about 49% of the working age population. However, they represent only about 24% of labor force in Egypt.
Through its five chapters, this book will discuss the history of women's economic empowerment in Egypt, provide background on the trends of the most important female characteristics during the last decades, combines descriptive analysis with working life tables to break down the progression of the role of women in the Egyptian labor force, and presents a view of what could come in the time between now and 2030 in terms of the rights of women in this particular region.
Keywords
egypt
workforce
gender
egyptian labor force
women's rights
gender studies
Bibliographic information