© 2017
Cybercrime, Organized Crime, and Societal Responses
International Approaches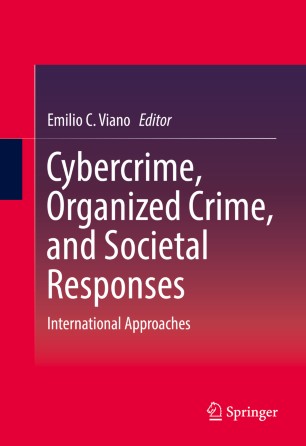 Table of contents
About this book
Introduction
This timely book provides contributions on international, comparative crime phenomena: gangs, trafficking, fear of crime, and crime prevention. It highlights contributions originally prepared for the XVII World Congress of Criminology and for the 2015 Cybercrime Conference in Oñati, Spain which have been selected, reviewed, and adapted for inclusion in this volume.
The work features international contributors sharing the latest research and approaches from a variety of global regions. The first part examines the impact of gangs on criminal activities and violence. The second part explores illegal trafficking of people, drugs, and other illicit goods as a global phenomenon, aided by the ease of international travel, funds transfer, and communication. Finally, international approaches to crime detection prevention are presented. The work provides case studies and fieldwork that will be relevant across a variety of disciplines and a rich resource for future research.
This work is relevant for researchers in criminology and criminal justice, as well as related fields such as international and comparative law, public policy, and public health.
Keywords
Crime Prevention
Drugs
Human Trafficking
Juvenile Delinquency
Youth Gangs
Bibliographic information