Emerging Powers in Africa
A New Wave in the Relationship?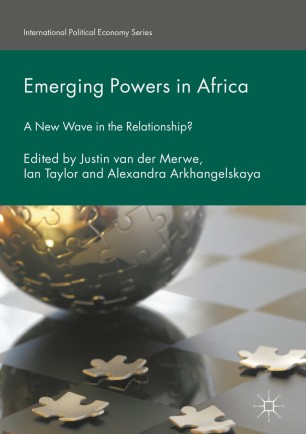 Table of contents
About this book
Introduction
This empirically and theoretically grounded book provides insights into the ascendance of powers such as Turkey, South Korea and Indonesia and their relationship with Africa. Leading scholars present case studies from the BRICS and beyond to demonstrate the constantly evolving and complex character of these ties and their place in the global capitalist order. They also offer new theoretical insights, as well as theorisation of the spatio-temporal dynamics involved in processes of accumulation within the African space. Their contention is that, despite their supposed anti-imperialism, these emerging powers have become agents for continued uneven development. This innovative edited collection will appeal to students and scholars of international relations, political science, development studies, area studies, geography and economics.
Keywords
Emerging powers
Africa
BRICS
Western powers
Non-Western powers
Bibliographic information