© 2017
Western Foundations of the Caste System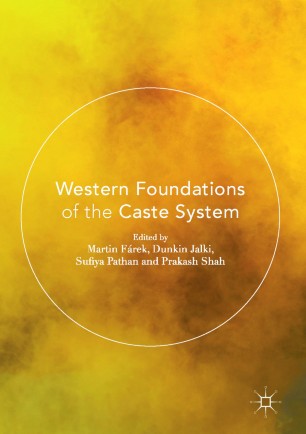 About this book
Introduction
This book argues that the dominant descriptions of the 'caste system' are rooted in the Western Christian experience of India. Thus, caste studies tell us more about the West than about India. It further demonstrates the imperative to move beyond this scholarship in order to generate descriptions of Indian social reality.
The dominant descriptions of the 'caste system' that we have today are results of originally Christian themes and questions. The authors of this collection show how this hypothesis can be applied beyond South Asia to the diasporic cultures that have made a home in Western countries, and how the inheritance of caste studies as structured by European scholarship impacts on our understanding of contemporary India and the Indians of the diaspora.
This collection will be of interest to scholars and students of caste studies, India studies, religion in South Asia, postcolonial studies, history, anthropology and sociology.


Keywords
Orientalism
Indian history
Theology
Post-Colonialism
Social Anthropology
Sociology
India
Bibliographic information