© 2015
Transdisciplinary Professional Learning and Practice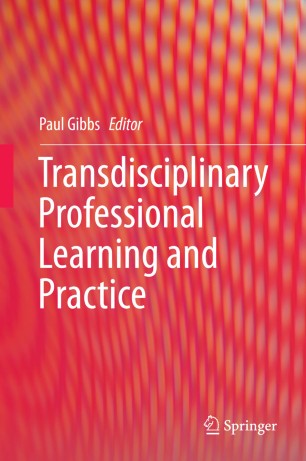 About this book
Introduction
This book brings international perspectives to bear on thinking about and through transdisciplinarity on professional development and education. The scope of the book ranges from the idea of transdisciplinarity and its applications in professional practice to considerations of pedagogy and transdisciplinary research. A distinctive feature of the book is its consideration of key issues and concepts in the context of the lived experience of transdisciplinarity. The book effectively demonstrates how a transdisciplinary lens on the world can open one's eyes to multiple realities and thus suggests how we might better understand the complexities and contradictions of our world. Indeed the chapters carry transdisciplinarity into new fields, on fresh grounds and even move into a post-disciplinary phase.
Although transdisciplinarity can be traced back to the early 1970s, it has often been at the margins, and is highly contested as an approach to knowledge creation within academia, and has yet to make a major impact outside the confines of the university. Instead, knowledge creation, recognition and use have been usually been approached from the structured certainty of subject disciplinary knowledge. This book studies higher education and professional identity from the premise that disciplinarity and transdisciplinarity are complementary aspects of a single, more complex whole: routine scholarly work.
Can transdisciplinary be taught and if so, how can it be applied to professional practice? The answers assembled here come from a variety of professional backgrounds. Based on insightful personal experience they offer reflective advice on integrating transdisciplinarity into teaching, research and the workplace. In reconceptualizing the practice of transdisciplinarity the book becomes a bold guide to confront the messiness of real world problems.
Helga Nowotny, Former ERC President
Keywords
cross-disciplinary learning
disciplinarity
higher education
knowledge creation
metanoia
practice-based learning
professional development
professional education
professional identity
professional learning
professional practice
transdisciplinarity
transdisciplinary pedagogy
workplace learning
Bibliographic information