© 2015
Radio Systems Engineering
A Tutorial Approach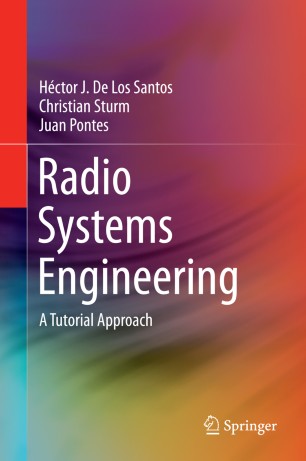 About this book
Introduction
This book is intended for readers who already have knowledge of devices and circuits for radio-frequency (RF) and microwave communication and are ready to study the systems engineering-level aspects of modern radio communications systems. The authors provide a general overview of radio systems with their components, focusing on the analog parts of the system and their non-idealities. Based on the physical functionality of the various building blocks of a modern radio system, block parameters are derived, which allows the examination of their influence on the overall system performance. The discussion is complemented by tutorial exercises based on the Agilent SystemVue electronic system-level (ESL) design software. With these tutorials, readers gain practical experience with realistic design examples of radio transmission systems for communications and radar sensing. The tutorials cover state-of-the-art system standards and applications and consider the characteristics of typical radio-frequency hardware components. For all tutorials, a comprehensive description of the tasks, including some hints to the solutions, is provided. The readers are then able to perform these tasks independently. A complete set of simulation models and solutions to the tutorial exercises is given.
Offers readers a deeper understanding of the theory discussed through numerous, practical examples;
Provides detailed coverage of the performance of real radio frequency hardware components and the persisting limits in system design;
Integrates use of a state-of-the-art software tool for electronic system-level design.

Keywords
Analog Signal Processing
Cognitive Radio
Communications Receiver Design
RFID Design
Radio Channels and Antennas
Radio Systems
Bibliographic information