© 2013
Power, Control and Optimization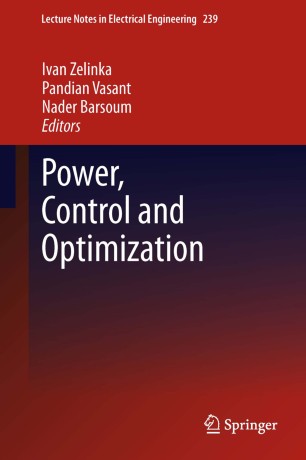 Table of contents
About these proceedings
Introduction
The book consists of chapters based on selected papers of international conference "Power, Control and Optimization 2012", held in Las Vegas, USA. Readers can find interesting chapters discussing various topics from the field of power control, its distribution and related fields. Book discusses topics like energy consumption impacted by climate, mathematical modeling of the influence of thermal power plant on the aquatic environment, investigation of cost reduction in residential electricity bill using electric vehicle at peak times or allocation and size evaluation of distributed generation using ANN model and others.
Chapter authors are to the best of our knowledge the originators or closely related to the originators of presented ideas and its applications. Hence, this book certainly is one of the few books discussing the benefit from intersection of those modern and fruitful scientific fields of research with very tight and deep impact on real life and industry.
This book is devoted to the studies of common and related subjects in intensive research fields of power technologies. For these reasons, we believe that this book will be useful for scientists and engineers working in the above-mentioned fields of research and applications.
Keywords
AETA 2013
Automatic Control
Communications
Electrical Engineering
Electrical Machines and Drive Systems
Mechatronics
Power Electronics
Bibliographic information