© 2020
Unconventional Techniques for the Production of Light Alloys and Composites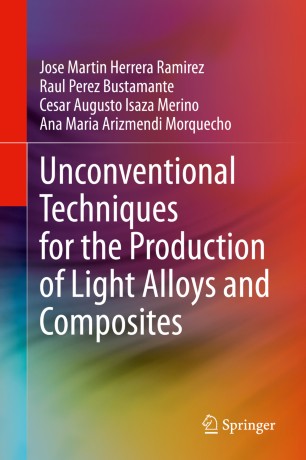 About this book
Introduction
This book addresses methods used in the synthesis of light alloys and composites for industrial applications. It begins with a broad introduction to virtually all aspects of the technology of light alloys and composite materials for aircraft and aerospace applications. The basic theory of fiber and particle reinforcements; light metallic material characteristics and composite systems; components forms, and manufacturing techniques and processes are discussed. The book then progresses to describe the production of alloys and composites by unconventional techniques, such as powder metallurgy, sandwich technique, severe plastic deformation, additive manufacturing, and thermal spray, making it appropriate for researchers in both academia and industry. It will be of special interest to aerospace engineers.
Provides a broad introduction to the technology used in manufacturing light alloys and composite materials;
Describes the current technologies employed in synthesizing light alloys made from advanced materials;
Focuses on unconventional techniques used to produce light alloys and composites in aerospace applications.
Keywords
Light Metallic Alloys
Aluminum
Magnesium
Titanium
CERMETS
Light alloy composites
Additive Manufacturing
Thermal Spray
Characterization Techniques
Mechanical Properties
Aeronautical applications
Aerospace applications
Bibliographic information