© 2020
Reliability and Statistical Computing
Modeling, Methods and Applications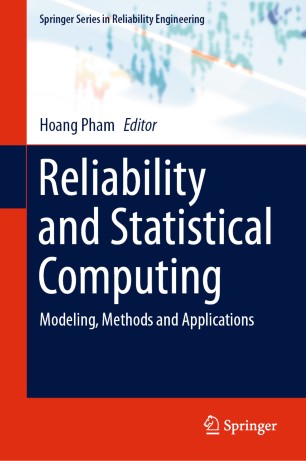 Table of contents
About this book
Introduction
This book presents the latest developments in both qualitative and quantitative computational methods for reliability and statistics, as well as their applications. Consisting of contributions from active researchers and experienced practitioners in the field, it fills the gap between theory and practice and explores new research challenges in reliability and statistical computing.
The book consists of 18 chapters. It covers (1) modeling in and methods for reliability computing, with chapters dedicated to predicted reliability modeling, optimal maintenance models, and mechanical reliability and safety analysis; (2) statistical computing methods, including machine learning techniques and deep learning approaches for sentiment analysis and recommendation systems; and (3) applications and case studies, such as modeling innovation paths of European firms, aircraft components, bus safety analysis, performance prediction in textile finishing processes, and movie recommendation systems.
Given its scope, the book will appeal to postgraduates, researchers, professors, scientists, and practitioners in a range of fields, including reliability engineering and management, maintenance engineering, quality management, statistics, computer science and engineering, mechanical engineering, business analytics, and data science.
Keywords
Reliability Engineering
Statistics
Engineering Management
Computer Science and Engineering
Business Analytics
Bibliographic information