© 2020
Why Gut Microbes Matter
Understanding Our Microbiome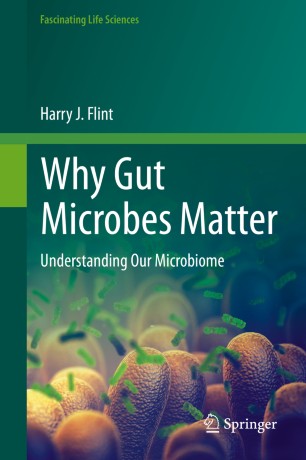 About this book
Introduction
Given the at times confusing new information concerning the human microbiome released over the last few years, this book seeks to put the research field into perspective for non-specialists. Addressing a timely topic, it breaks down recent research developments in a way that everyone with a scientific background can understand.
The book discusses why microorganisms are vital to our lives and how our nutrition influences the interaction with our own gut bacteria. In turn, it goes into more detail on how microbial communities are organised and why they are able to survive in the unique environment of our intestines. Readers will also learn about how their personal microbial profile is as unique as their fingerprint, and how it can be affected by a healthy or unhealthy lifestyle.
Thanks to the open and easy-to-follow language used, the book offers an overview for all readers with a basic understanding of biology, and sheds new light on this fascinating and important part of our bodies.
Keywords
Anaerobes
Fibre
Gut Microbiota
Human Health
Microbial Ecology
Microbiome
Nutrition
Symbiosis
Bibliographic information
Reviews
"The book is meant for those with a firm grasp of all fields of science, but the author acknowledges it can be used by non-specialists with basic knowledge of science. I see this being useful to researchers interested in the topic as well as nutrition professionals. The book meets the needs of its intended audience." (Amy Hess Hess Fischl, Doody's Book Reviews, September 11, 2020)