© 2020
Diversity and Inclusion in Latin American and Caribbean Workplaces
Experiences, Opportunities, and Challenges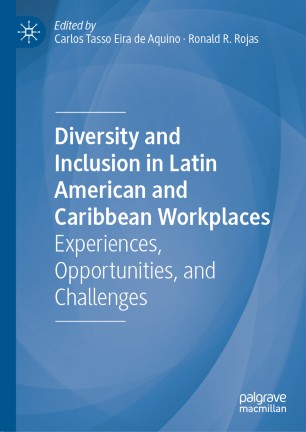 Table of contents
About this book
Introduction
This book explores the workplace experiences, opportunities, and challenges that emerge from the nuances of diversity and inclusion dynamics in Latin American and Caribbean countries. While the first part of the book addresses emerging frameworks on diversity and inclusion in Latin America by examining the effects of history, traditions, and cultural differences, the second part offers case studies of country-specific actualities. The authors highlight that despite the many shared cultural aspects of the region, it is not homogeneous and there are significant differences from place to place. It follows then that a variety of cultural differences implies a variety of approaches to workplace values, and more specifically, to the understanding of diversity and inclusion. Examining topics such as gender identity, disability, and racial gaps in countries throughout the region, this book offers scholars a fresh perspective on an emerging region.
Carlos Tasso Eira de Aquino is Executive Director of the Center for Professional Studies and Continuing Education at the United States Sports Academy, USA.

Ronald R. Rojas is Managing Director of the PRISM Leadership Consulting Group and Adjunct Instructor at St Vincent de Paul Regional Seminary, USA.
Keywords
Diversity in the Workplace
Workforce Diversity
Cross-Cultural Management
Women Entrepreneurs
Gender
Toxic Leadership
Identity
Inclusion
Latin America
Caribbean
International Markets
Bibliographic information