© 2020
Getting Started with Enterprise Internet of Things: Design Approaches and Software Architecture Models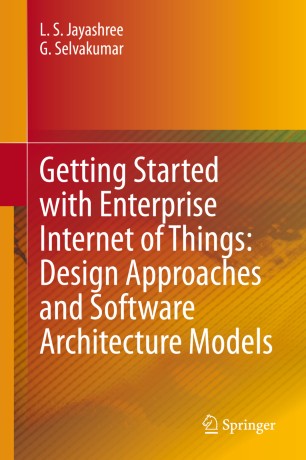 Table of contents
About this book
Introduction
This novel textbook introduces Enterprise Internet of Things from technology, management and business perspectives, carefully examining enterprise environments through the lens of modernization with the Internet of Things (IoT). It also includes detailed case studies to offer meaningful insights for readers from various disciplines and areas.
The book analyzes the ways in which the technology could contribute to the enterprise world in terms of revenue and new business models, and addresses the strategies and principles involved in developing IoT solutions with software engineering practices such as DevOps and Micro services architecture principles. By doing so, it offers readers a clear overview of the power of Internet of Things in building next generation enterprise use cases.
The book enables readers to understand the latest opportunities to create new business models in enterprises using the unprecedented level of device connectivity, and the wealth of data generated and information exchange among these devices. As such, it appeals to various user groups, such as engineers trying to solve problems in their own domains using Enterprise IoT, academics interested in gaining a better understanding of applications of IoT in large-scale enterprises, and researchers wanting to contribute to the ever-growing and complex area of IoT.
Keywords
Internet of Things
Enterprise IoT
Industry 4.0
Software architecture for IoT
Business process management
Cyber physical systems
IOT practical guide
Bibliographic information