Tuberculosis Host-Pathogen Interactions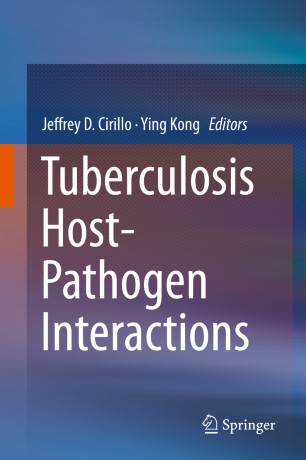 About this book
Introduction
Historically, tuberculosis was one of the first organisms associated with disease. Yet, despite progress, tuberculosis remains the most frequent cause of death in humans due to a single infectious agent. This text describes some of the recent, state-of-the-art advances related to our understanding of how this organism causes disease in humans, its mechanisms involved in parasitizing the host, as well as how the host resists or becomes susceptible to infection. We cover several of the molecular, biochemical and structural aspects of the bacterium responsible, Mycobacterium tuberculosis, and describe individual components of the host response and how these impact the course of disease. Although we cover only a very small portion of the field in this overview, we believe that there is a great deal of novel information present that will be valuable to any researcher or student of the field. We are at a stage where there are often more questions than answers, but use of the foundation that is now developing through the effort of tuberculosis researchers provides us with opportunities previously out of reach. This text provides overviews of the field in a number of different areas that will engage researchers interested in tuberculosis, and provide suggestions for ways to move forward. All of the authors hope that readers enjoy this taste of each area, and that their contributions will help others to make additional progress.
Dr. Jeffrey D. Cirillo is a Regents' Professor at Texas A&M University College of Medicine and the Director of the Center for Airborne Pathogens Research and Imaging with over 30 years of research in tuberculosis.
Dr. Ying Kong is an Assistant Professor at the University of Tennessee Health Science Center with over 16 years of research in tuberculosis.
Keywords
tuberculosis
host-pathogen
microbiology
immunology
animal model
Bibliographic information