Projecting Resilience Across the Mediterranean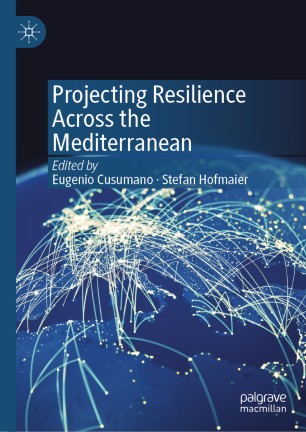 About this book
Introduction
This book examines the strategies pursued by the North Atlantic Treaty Organization (NATO) and the European Union (EU) to foster resilience in the Middle East, Maghreb and Sahel regions, ranging from military operations to humanitarian assistance. Thanks to its constructive ambiguity, resilience can bring together policy communities and connect sponsors of reform with local societies, but also bridge rifts between and within the EU and NATO. However, existing resilience-based policies are fraught with policy, theoretical and normative dilemmas. This volume examines these dilemmas by including international relations, European politics and area studies scholars, as well as practitioners from armed forces, international organisations, humanitarian NGOs and think tanks.
Eugenio Cusumano is Assistant Professor in International Relations at Leiden University, The Netherlands.
Stefan Hofmaier is Lieutenant Colonel in the German Army working at the Civil-Military Cooperation Centre of Excellence at The Hague, The Netherlands.
Keywords
North Atlantic Treaty Organization (NATO)
European Union (EU)
Mediterranean security
military operations
humanitarian assistance
migration
migrant crisis
Middle East
Maghreb region
Sahel region
European politics
resilience in Middle East
security studies
conflict prevention
NATO's New Mission
Civil-Military Cooperation in Mediterranean
conflict resolution
regional security
counter-terrorism cooperation
foreign policy
Bibliographic information