China's Power in Africa
A New Global Order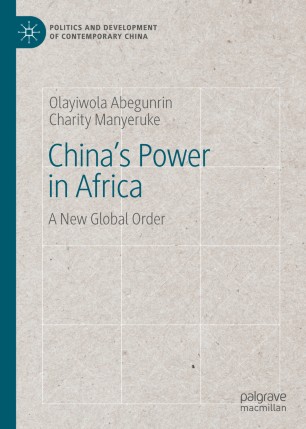 About this book
Introduction
"China's involvement in Africa has become one of the most discussed topics in contemporary International Relations, with tags such as 'genuine friendship,' and 'new set of brutal colonizers,' being presented with equal strengths of logic. Against the background of the catalogue of interest generated by the country's involvement in Africa; this is a most welcome addition to literature by two of Africa's foremost scholars of International Relations."
—Abiodun Alao, Professor and Program Director, African Leadership Centre, School of Global Affairs, King's College, London, UK
"This is truly compelling and scholarly analysis of the interface between China and Africa. Well researched, balanced and penetrating, the volume takes the reader through the economic and political implications of relations between China and Africa. This is a timely, detailed, consistent and competent take on a theme that has become highly strategic in our time."
—Ezra Chitando, Professor, Global Relations, History and Religion, University of Zimbabwe and Zimbabwe National Defence University, Zimbabwe
This book examines China's political, economic, and diplomatic engagement in Africa. The rapid increase of China's economic and political involvement in Africa is the most momentous development on the continent of Africa since the beginning of the twenty-first century. China is now Africa's largest trading partner and the largest infrastructure financier. Additionally, it is the fastest growing economy and source of foreign direct investment. This monograph seeks to understand the dynamics of the escalating Chinese investments in African economies and the political implications of this development for Africa. This work will interest scholars, students, academics, and policy makers on the fields of Chinese and African politics, development studies, and international political economy.
Olayiwola Abegunrin is Professor of International Relations, African Studies, and Political Economy at Howard University and the University of Maryland, USA.
Charity Manyeruke is Professor of Political Science and International Relations at the University of Zimbabwe, Harare, Zimbabwe.
Keywords
Sino-African Relations
China
Africa
International Political Economy
Development
African Development
Bibliographic information