Capitalists, Business and State-Building in Chile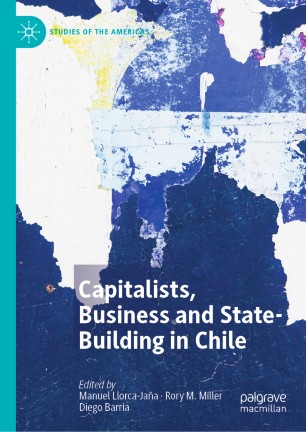 About this book
Introduction
Throughout the twentieth century, the Chilean business elite has played a central role in the country, not just as entrepreneurs but also as political and social actors. The chapters in this book, the first in English on the history of Chilean business, focus on the importance of diversified family business groups in twentieth-century Chile, their dynamics, organisation, and management, and their interaction with foreign investors and the state. Using a range of company and government archives, as well as other contemporary sources in Chile, Britain, and the United States, the individual authors pay particular attention to many key topics: the evolution of the Edwards family businesses, those of Pascual Baburizza, Chilean corporate networks, British firms in the nitrate industry, the Anglo South American Bank, the Copec group, Compañía Explotadora de Tierra del Fuego, the energy sector, SOFOFA (the industrialists' association), and the recent growth of Chilean multinationals.
Manuel Llorca-Jaña is Professor of Economic History at the Universidad de Santiago de Chile, Chile.
Rory M. Miller is Honorary Research Fellow at the University of Liverpool Management School, UK.
Diego Barría is Professor of Public Administration and Policy at the Universidad de Santiago de Chile, Chile.
Keywords
Chile
Latin America
business
elites
entrepreneurs
multinationals
Bibliographic information