Biomechanical Principles and Applications in Sports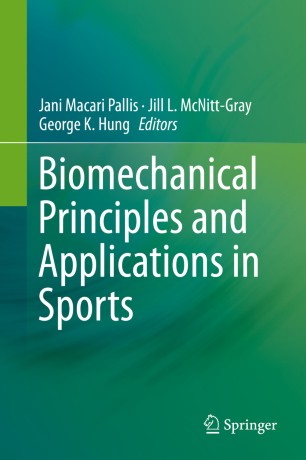 Table of contents
About this book
Introduction
This book provides an overview of biomedical applications in sports, including reviews of the current state-of-the art methodologies and research areas. Basic principles with specific case studies from different types of sports as well as suggested student activities and homework problems are included. Equipment design and manufacturing, quantitative evaluation methods, and sports medicine are given special focus.
Biomechanical Principles and Applications in Sports
can be used as a textbook in a sports technology or sports engineering program, and is also ideal for graduate students and researchers in biomedical engineering, physics, and sports physiology. It can also serve as a useful reference for professional athletes and coaches interested in gaining a deeper understanding of biomechanics and exercise physiology to improve athletic performance.
Keywords
Numerical Methods for sports
Sports Equipment Design
Sports Equipment Design Methodology
Sports Equipment Design for Disabilities
Sports Ergonomics and Biomechanics
Sports Facility Design
Sports Medicine Injury Epidemiology
Sports Protective Equipment
Sports Tissue Engineering and Biomechanics
Sports Traumatic Brain Injury
Wearable Sensors for sports
sports medicine and bioengineering
Bibliographic information