© 2019
Advances in Sustainable Energy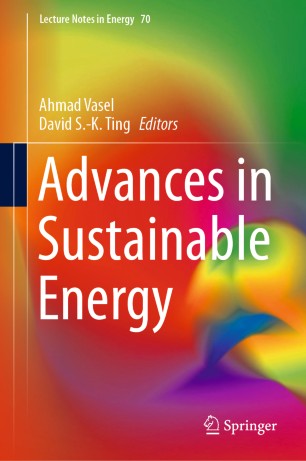 Table of contents
About this book
Introduction
This book reveals key challenges to ensuring the secure and sustainable production and use of energy resources, and provides corresponding solutions. It discusses the latest advances in renewable energy generation, and includes studies on climate change and social sustainability. In turn, the book goes beyond theory and describes practical challenges and solutions associated with energy and sustainability. In particular, it addresses:
· renewable energy conversion technologies;
· transmission, storage and consumption;
· green buildings and the green economy; and
· waste and recycling.
The book presents the current state of knowledge on renewable energy and sustainability, supported by detailed examples and case studies, making it not only a cutting-edge source of information for experts and researchers in the field, but also an educational tool for related undergraduate and graduate courses.
Keywords
Renewable Resources
Energy Conversion and Efficiency
Energy Storage
Drinkable water
Sustainable Energy
Bibliographic information