Education and Public Policy in the European Union
Crossing Boundaries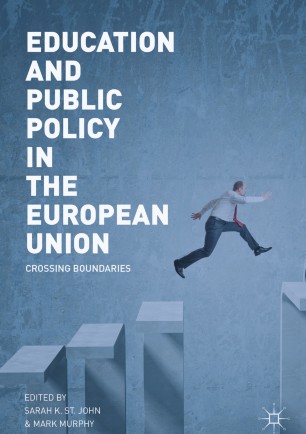 About this book
Introduction
"This book is a brilliant interdisciplinary analysis of the interplay between education and other forms of public policy. Its case studies shine a new light not just on the impact of education across policy areas, but also on its striking significance for European integration as a whole."
—Xavier Prats-Monné, Former Director General for Education, Youth, Sport and Culture (DG-CULT), and Former Director General for Health and Food Safety (DG-SANTE) (European Commission)
This book fleshes out activities and initiatives in the field of education from across areas of European Union competence in order to highlight the extent to which education and training have penetrated the European Community's policymaking since its creation. Policies are all too often placed in their individual silos, which can sometimes work against deeper understanding of policymaking and its reach across policy domains. This project avoids such compartmentalisation and instead crosses boundaries to explore education's relationship with other policy areas, as well as its far-reaching role in the construction of a united Europe. It demonstrates education's significance across the broad landscape of European integration by presenting a collection of case studies, which represent policy areas that have experienced the infiltration of education. These include: Migration, Health, Agriculture, Multilingualism, Media and Communications, and the environment.
Sarah K. St. John is a researcher at the University of Glasgow, UK, and works at the European University Institute.
Mark Murphy is Reader in Education and Public Policy at the University of Glasgow, UK, and Co-Director of the Robert Owen Centre for Educational Change.
Keywords
education
public policy
European Union
policy domains
policy agendas
education policy
spillover
governance
accountability
regulation
Erasmus
EU health policy
Common Agricultural Policy
free movement
Language Learning for European Citizenship
cultural and political change
syllabi
EU institutions
employability
skills development
Bibliographic information