© 2019
Innovative Approaches and Applications for Sustainable Rural Development
8th International Conference, HAICTA 2017, Chania, Crete, Greece, September 21-24, 2017, Selected Papers
Modern Topics - This volume addresses subjects of great importance for rural development highlighting the vital role of ICTs for a sustainable and resilient agricultural sector.

Quality - The best papers presented in the HAICTA 2017 Conference has been selected for publication in this volume, based on their evaluation score during a double blind peer review process.

Innovations - Applications of ICTs which can be potentially introduced as innovations to similar production systems.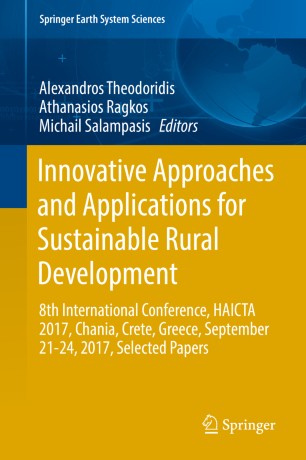 Conference proceedings
HAICTA 2017